This article will show you how to connect an external battery to your RedEdge-MX or Altum, if the battery uses an XT60 connector.
For the power requirements on the RedEdge-MX and Altum, please refer to these guides:
Most Lithium-ion Polymer (LiPo) batteries come with an XT60 connector. Below is an example of a 5000mAh 11.1V LiPo battery with this yellow-colored connector. The smaller white connector is not used in this guide.
We recommend these over USB batteries, as they are more suited for powering our sensors.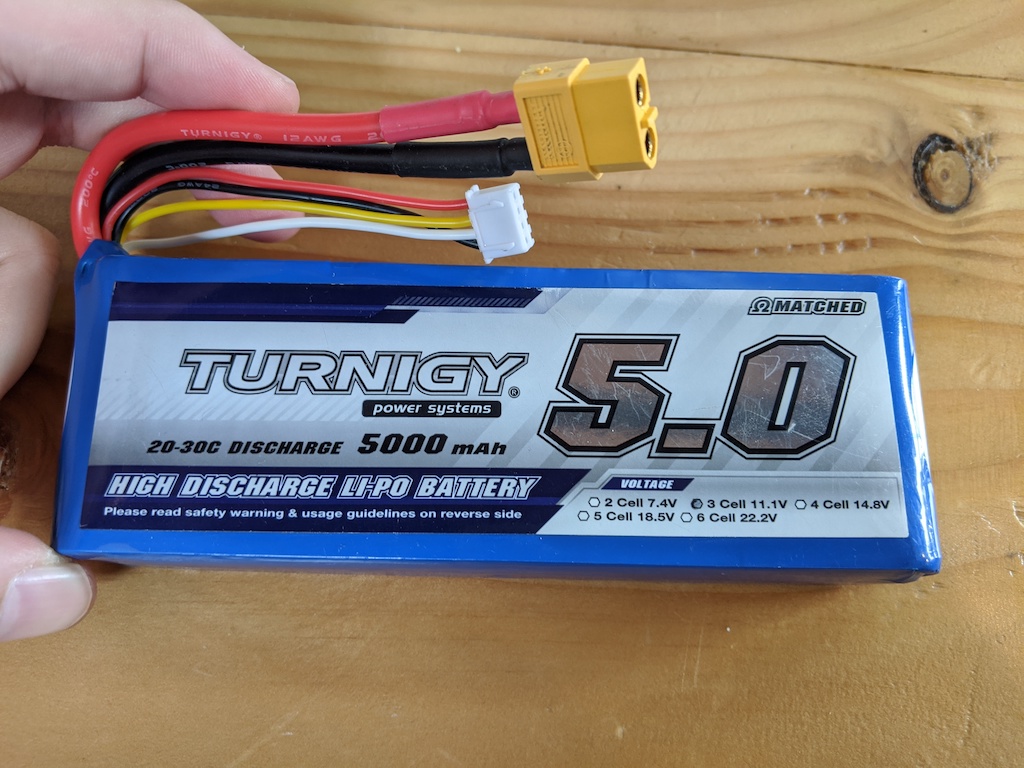 In order to connect your sensor to this battery directly, there are a few steps required to assemble the cable/connector that you will need.
What you need:
What to do:
Once you have all these components, you can now solder the red and black wires from the 3-pin DF13 power cable to the positive(+) and negative(-) terminals of the XT60 connector. Red is positive, black is negative. You can disregard the white cable in this 3-pin connector, as this is for triggering the camera with an external device.
This video from Hobby King is a great guideline for soldering wires on to XT60 connectors:
If you are using a RedEdge-M or MX, you can connect the 3-pin DF13 cable directly into the `PWR/TRG` port on the camera. It will power on automatically once plugged in.
If you are using an Altum, the 3-pin DF13 power cable will not plug in directly into the camera, but instead will make use of the blue breakout connector seen below. If you need this cable, you can purchase it here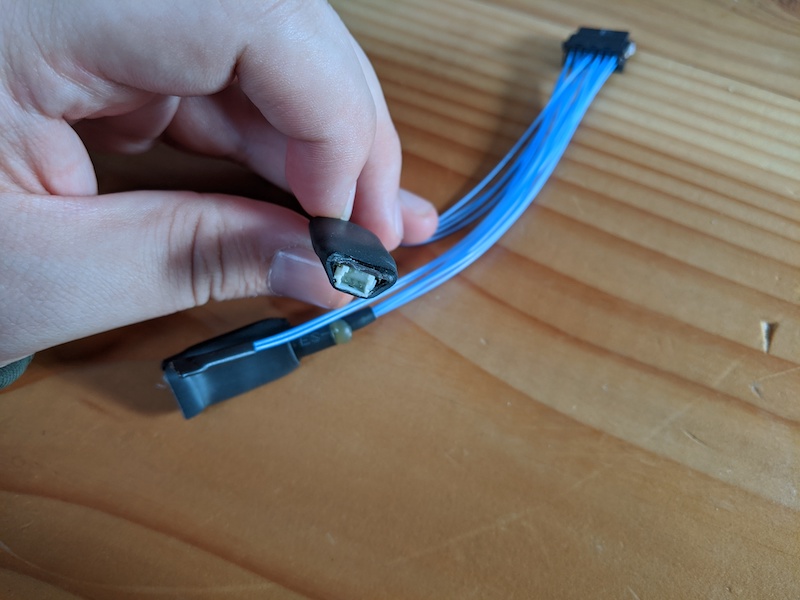 For powering the RedEdge-P or Altum-PT, please refer to their integration guides here:
If you have any questions, please submit a request to Support