What SD cards are recommended for use with my RedEdge-M/MX?
An SDHC Class 10 SD card with a write-speed capability of at least 40 MB/s and read-speed capability of at least 90MB/s is recommended.
We have found that not all SD cards are created equal, and some SD cards rated for 40+ MB/s write speed are actually quite a bit lower than that in practice.
We strongly recommend using the card provided with your camera.
We do not recommend using Micro SD cards with MicaSense cameras.
Can I use a higher capacity SD card with RedEdge?
Yes, provided that it is formatted to FAT32 rather than exFAT.
High capacity SD cards (normally marked as SD-XC specification) tend to use the exFAT format, which is not compatible with RedEdge out of the box. If you format the card using the camera's web UI, it will format it appropriately to FAT32. We have tested this successfully using a 128GB SanDisk Extreme (see below).
For additional context, a 32 GB SD card should be sufficient for mapping approximately 600 acres (240 Ha). This calculation assumes 400 ft AGL (120 m AGL), 70% overlap and sidelap, 12-bit RAW files stored in SD card.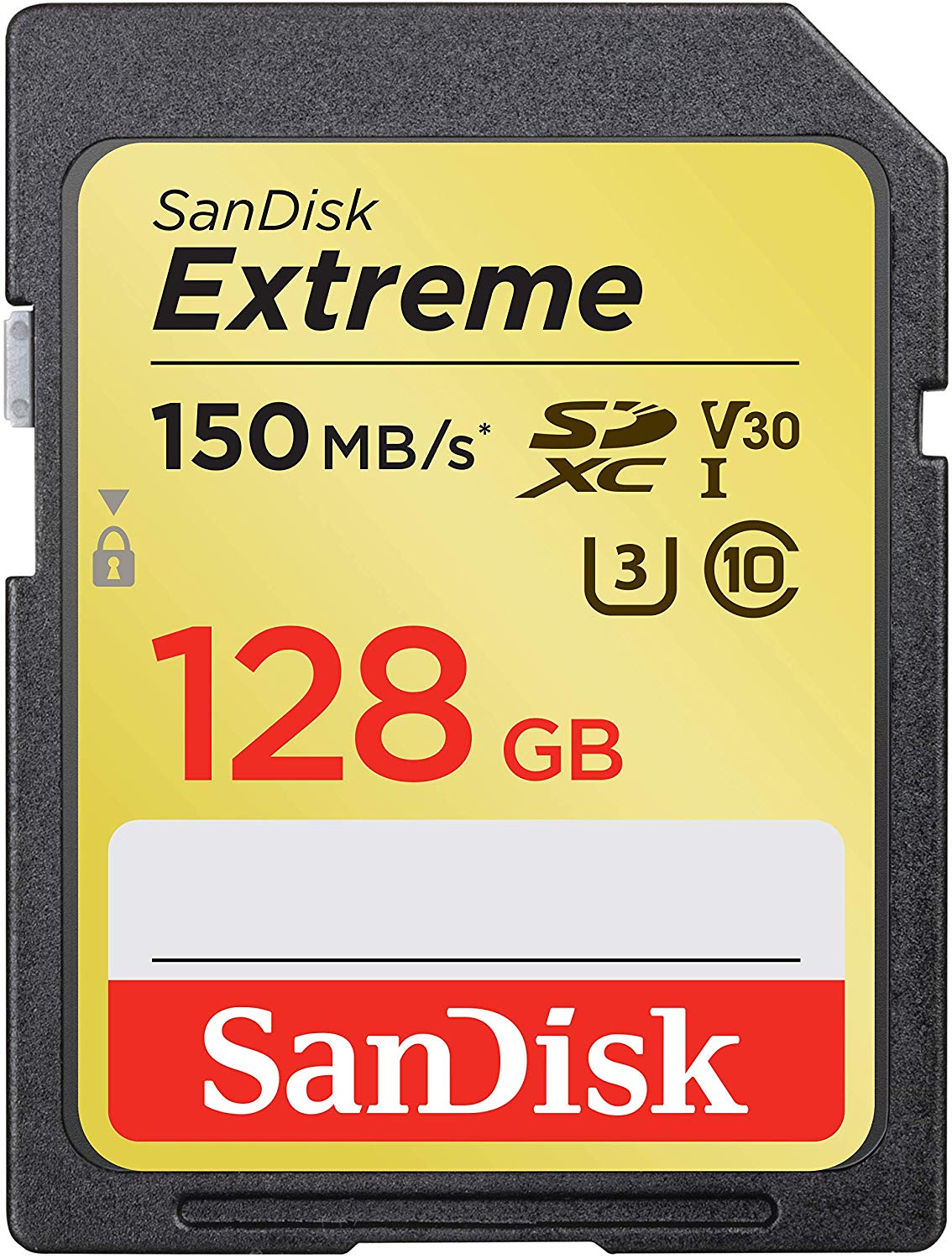 NOTE: If you are on firmware v4.1.0 or earlier, you will need to update to the latest version. Otherwise, you will not see the button to reformat the storage device.
How do I format my SD card to FAT32?
The best way to format your SD card to FAT32 is using the camera's web UI. See: How to format a storage device on RedEdge / Altum.
It will format to FAT32 by default. You can also format using your computer.
If using macOS Disk Utility, erase the volume by choosing the "MS-DOS (FAT)" option. This also applies to Ubuntu OS.
If using Windows, it will not allow you to format SDXC cards to FAT32 by default. You will need to download a third-party tool to accomplish this.
How do I test my Storage Device?
If you suspect the storage device's transfer speeds is affecting your data (such as inconsistent capture intervals), consider testing the storage device by following our guide: How to Test a Storage Device Using a MicaSense Sensor?
Troubleshooting
With RedEdge firmware v.7.0.0 or lower, there is an additional consideration when using SDXC cards with macOS. You will need to use Disk Utility to reformat the card to `MS-DOS (FAT)` before it can be used with the camera. If not, you may risk the data written to the SD card by the camera being unreadable from a Mac. It will, however, still be readable by a Windows PC.