DJI Pilot supports custom sensors. To add a custom sensor, you will need to know the sensor's parameters. This information is found in your sensor's integration guide (Altum, RedEdge-MX).
Make sure that DJI Pilot is updated to the latest version.
From the starting screen, choose Mission Flight: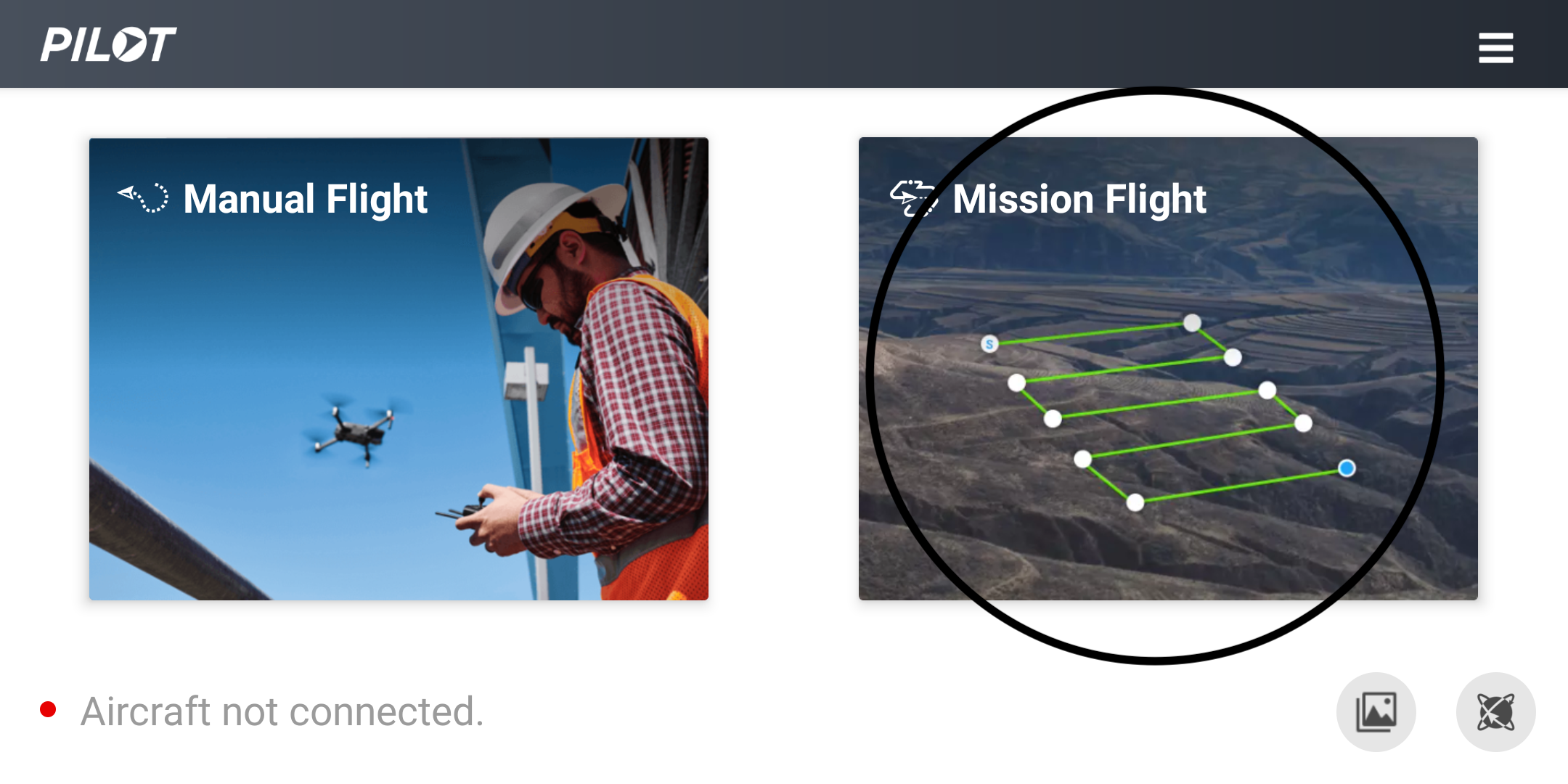 Choose Mapping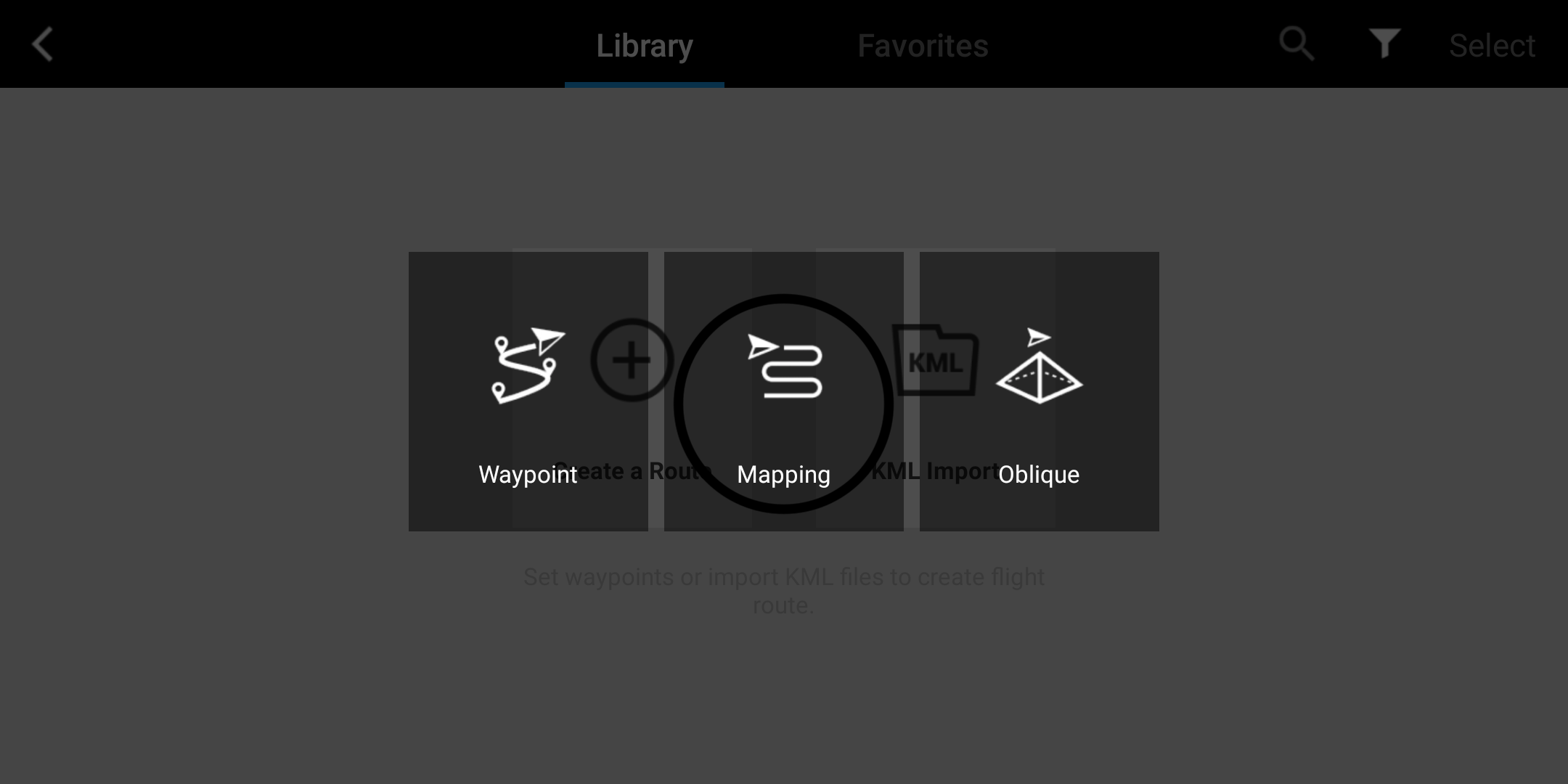 Tap to place a mapping area on the map. Then press the double arrow button in the top right corner to set up a custom camera.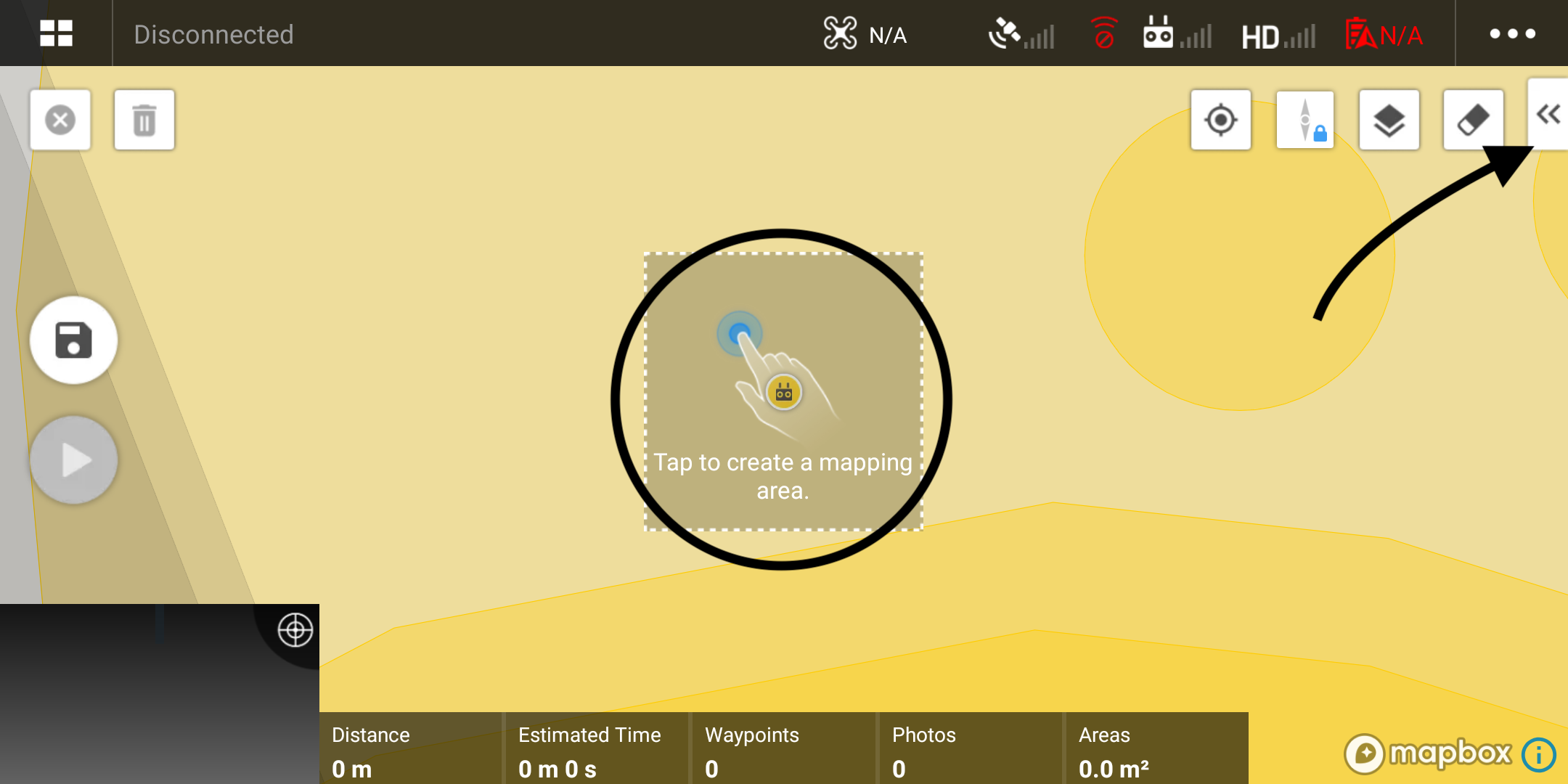 Choose the camera type pull-down menu and select "Custom Camera"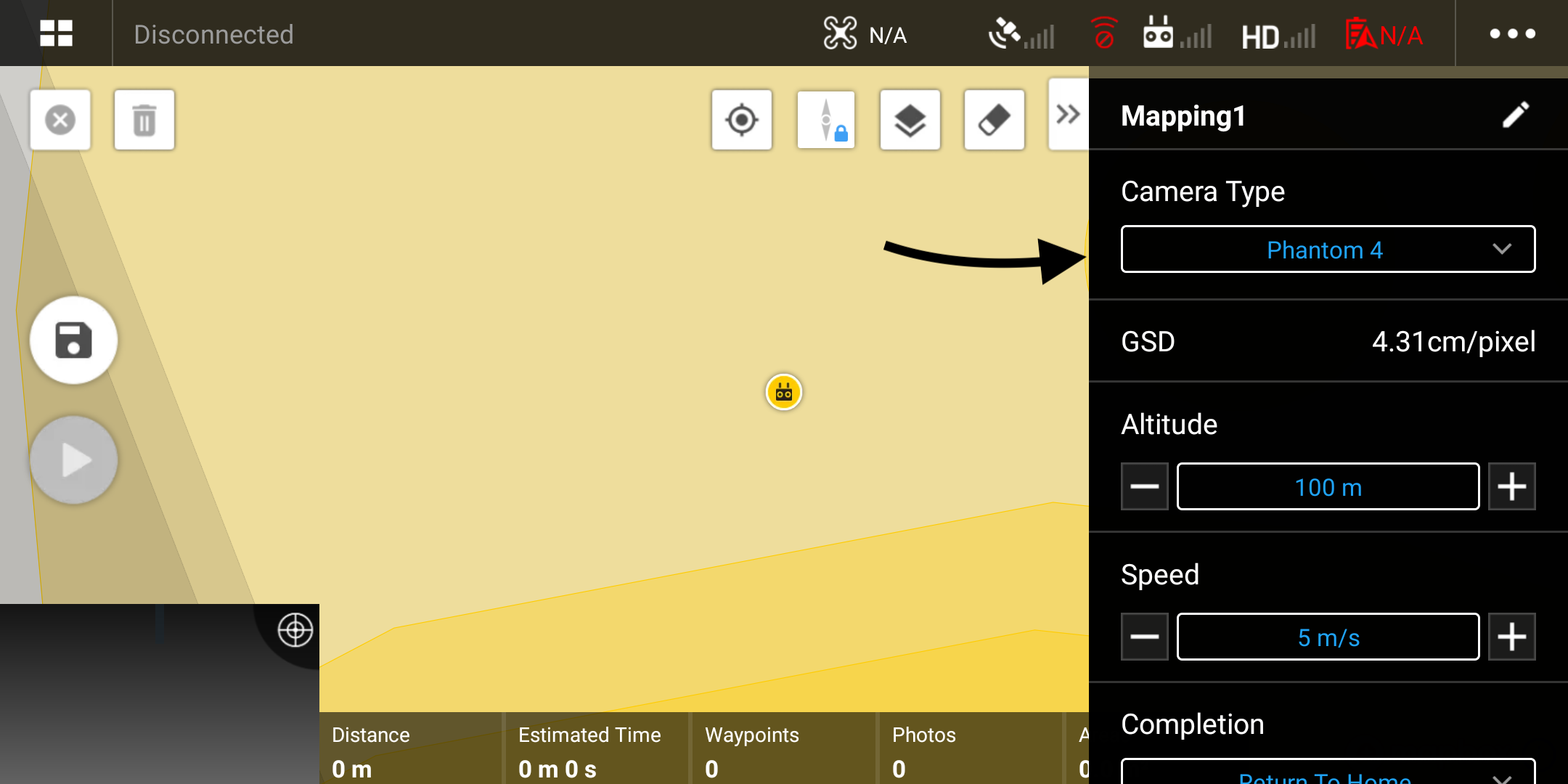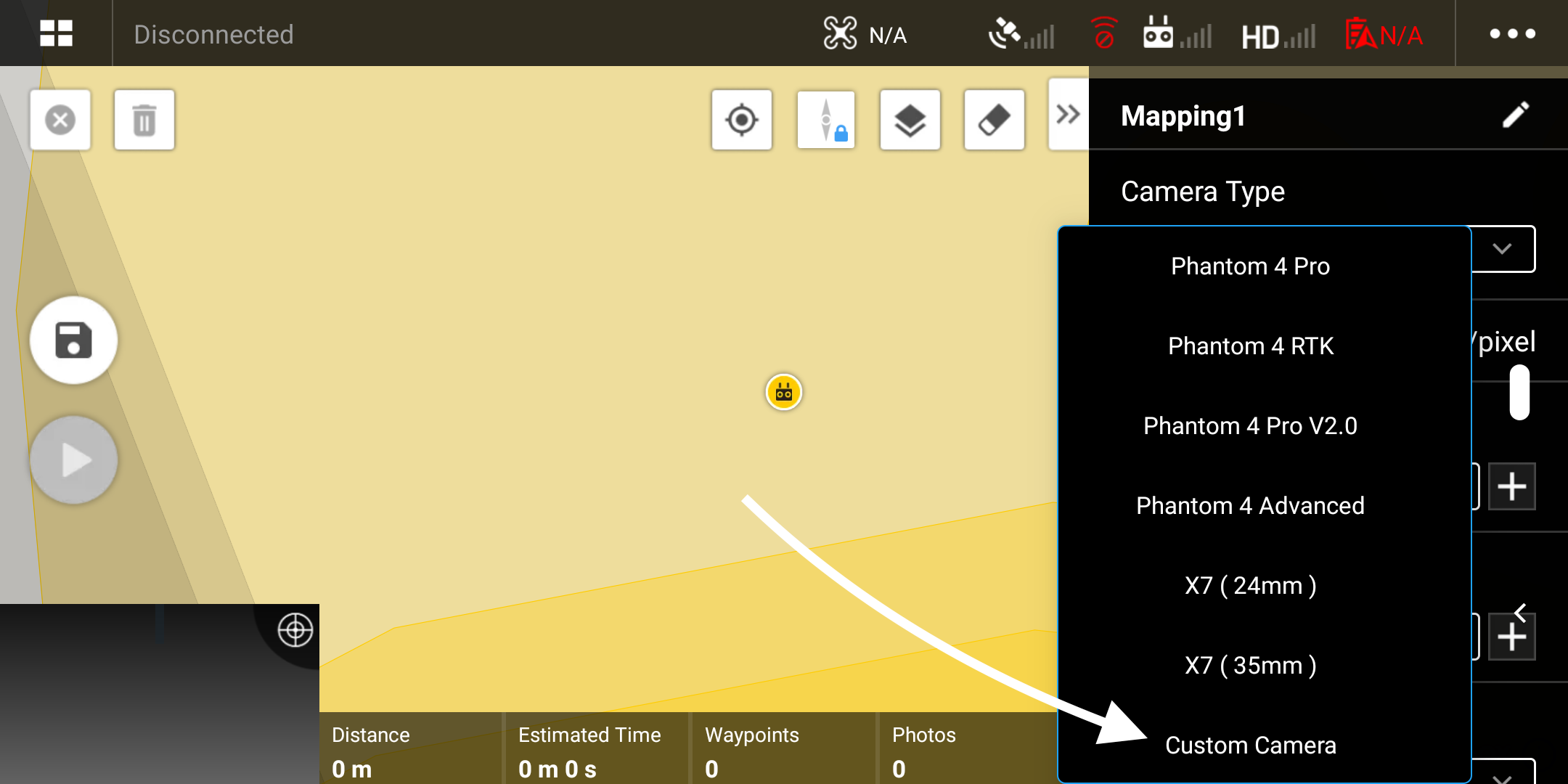 Enter the custom parameters for your camera (found in the integration guide)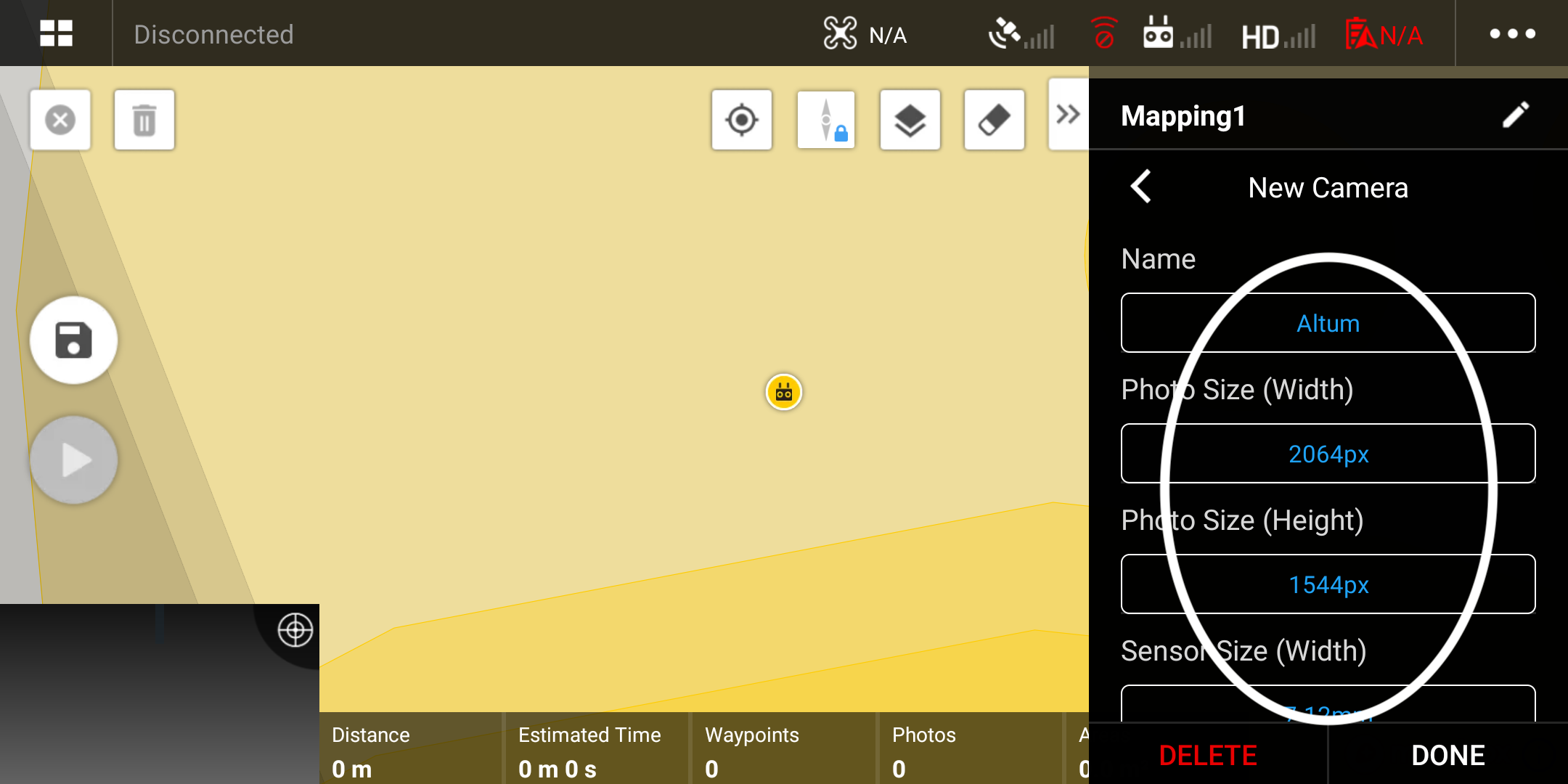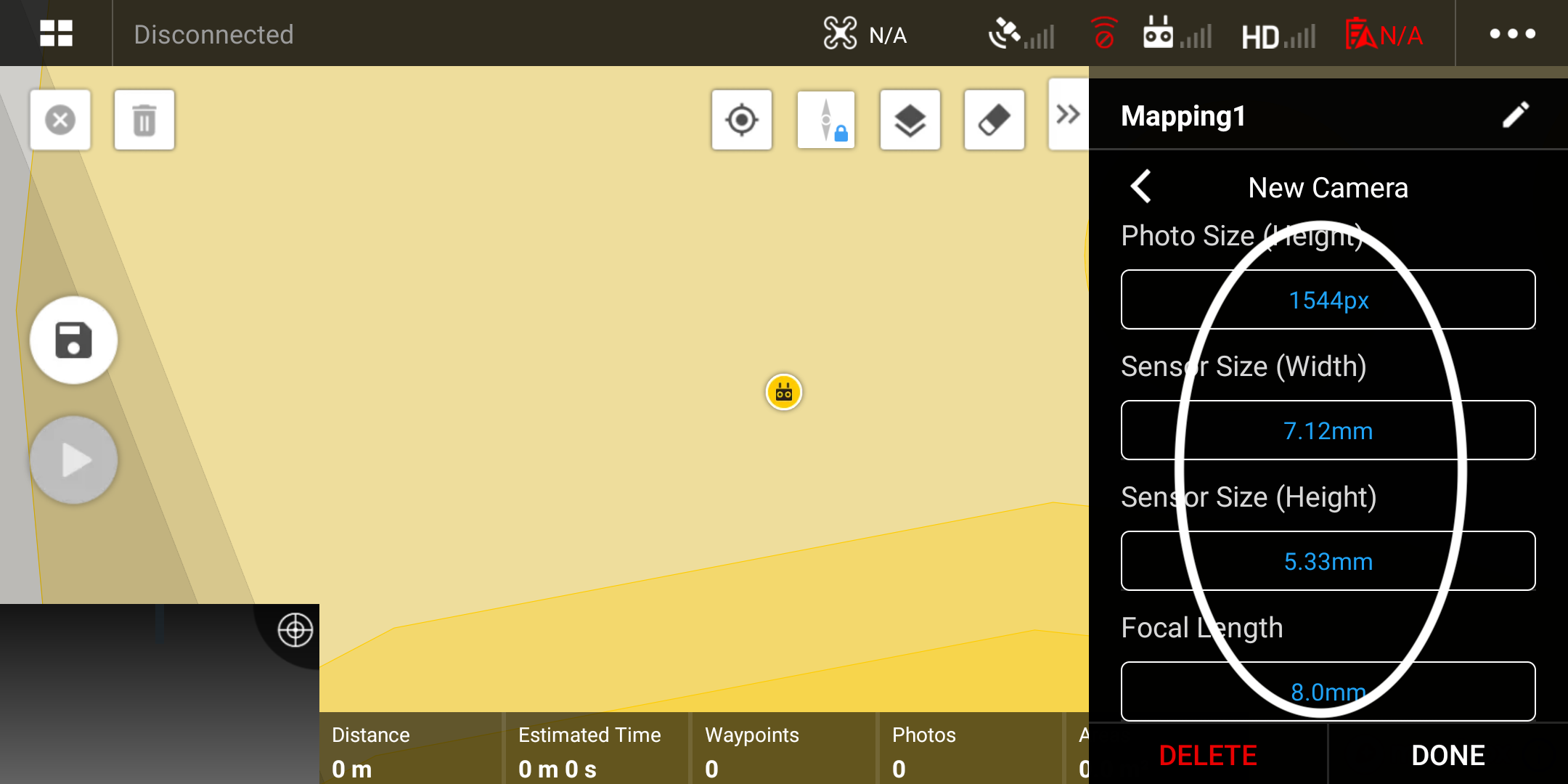 Press "Done" then select your camera from the list.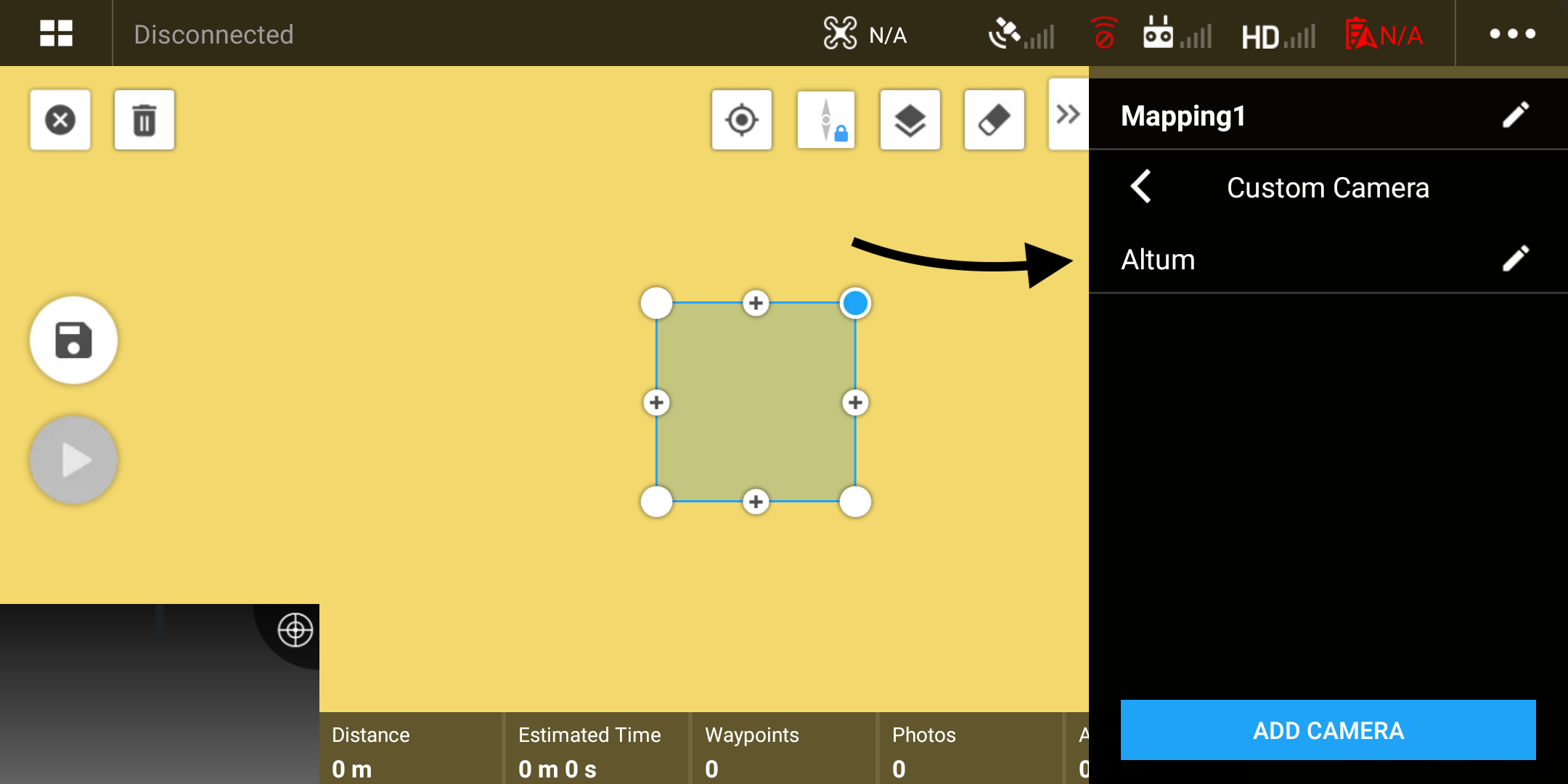 The flight plan should update to match your camera's settings.