MicaSense sensors with DJI Skyport can communicate with the Matrice 200 series drones. To utilize this communication, you can use the DJI GS Pro Mission Planner for a streamlined workflow. Instructions on how to use GS Pro to set up the mission and configure the camera to trigger are included below.
Select GS Pro app. On homepage, select "My Missions."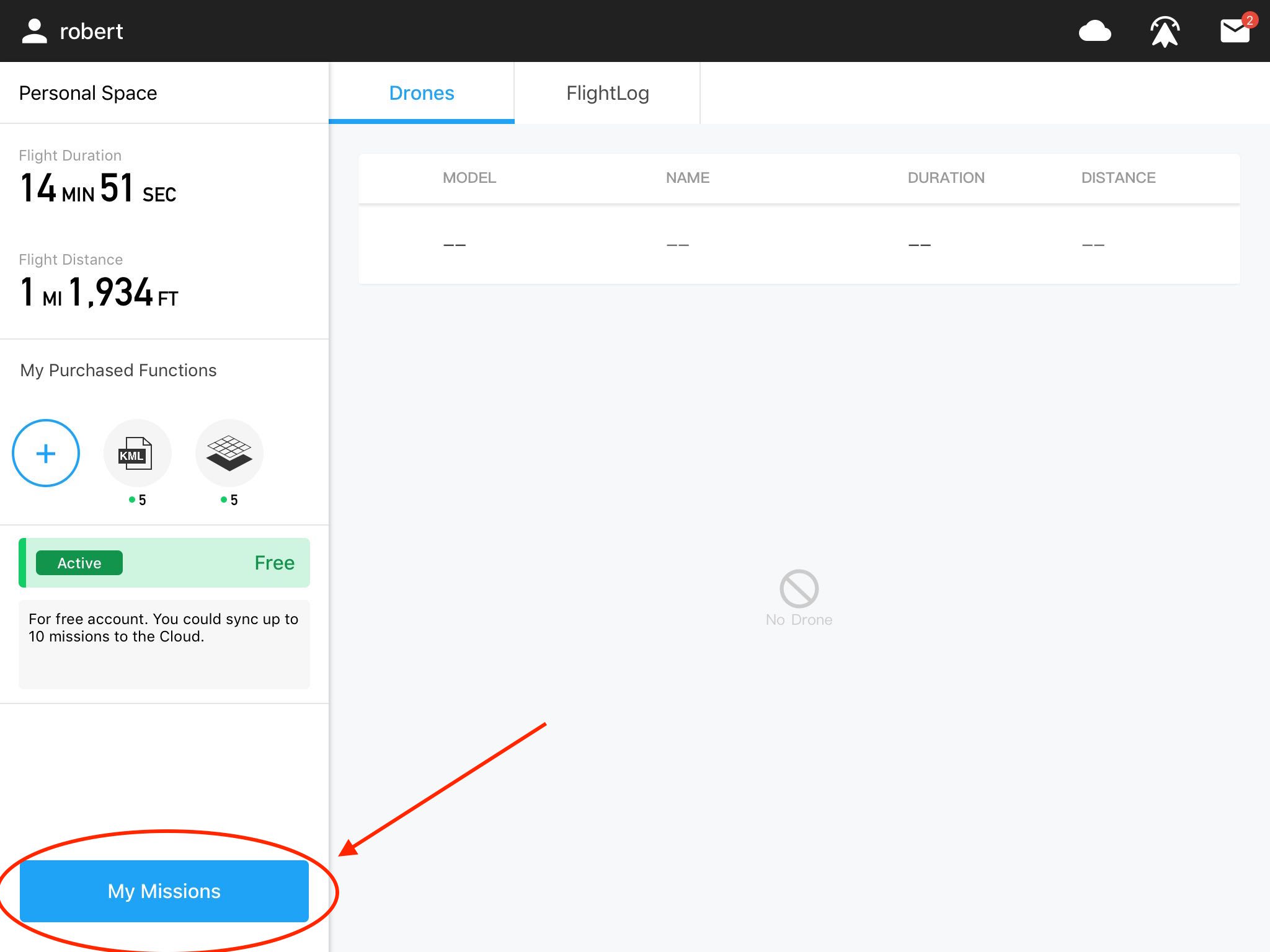 Add a new mission, select "3D map area" and then select "tap."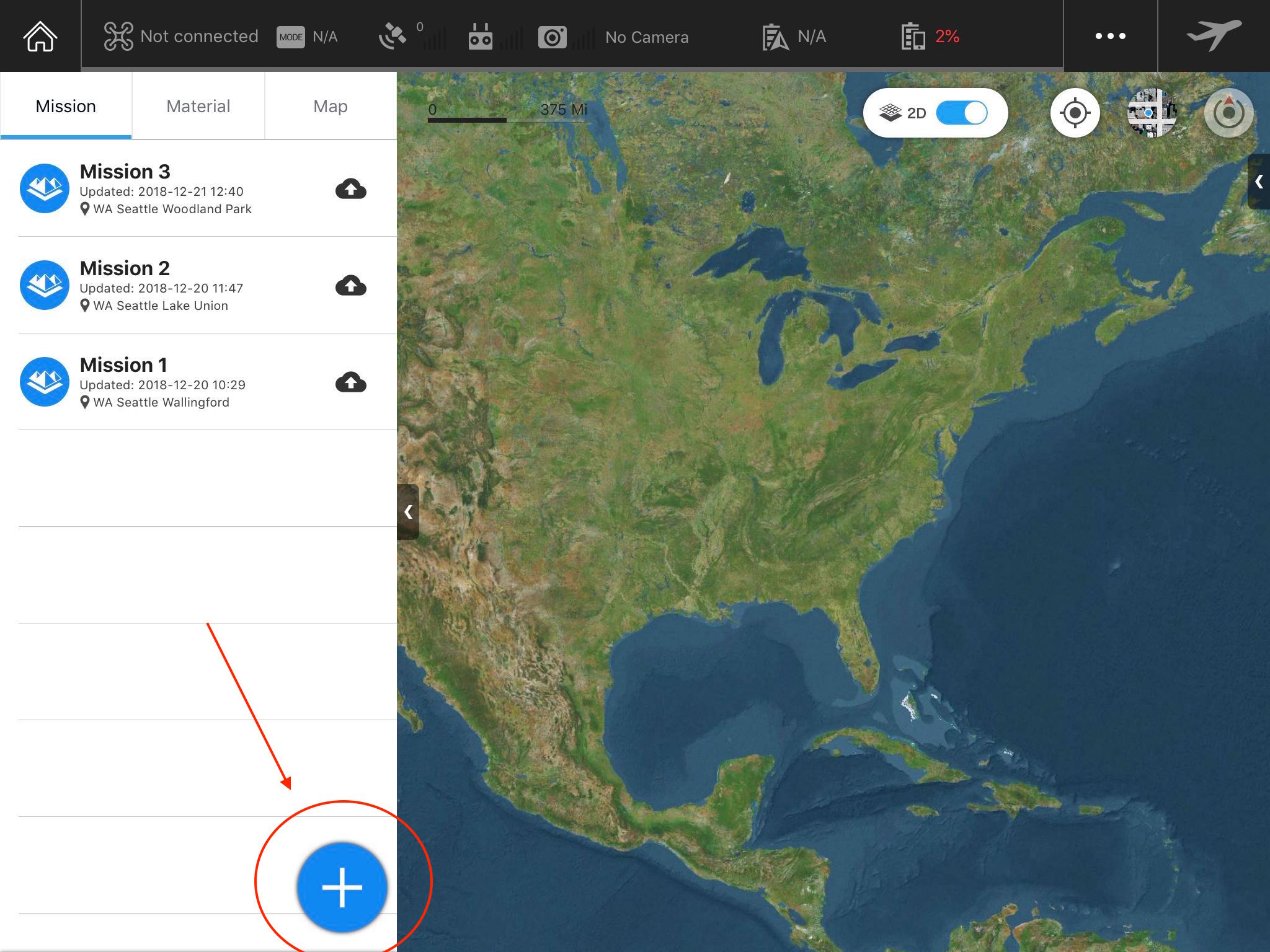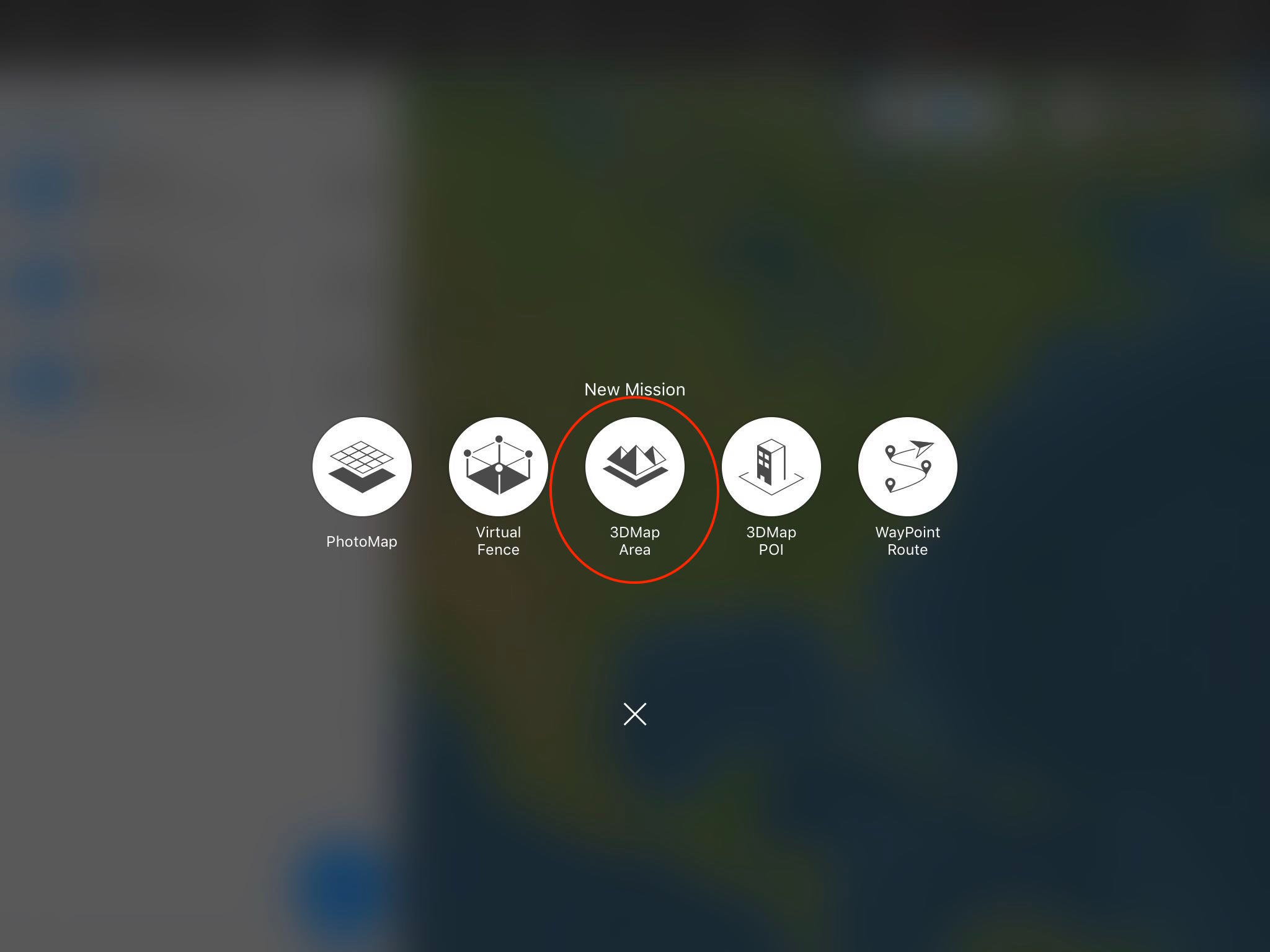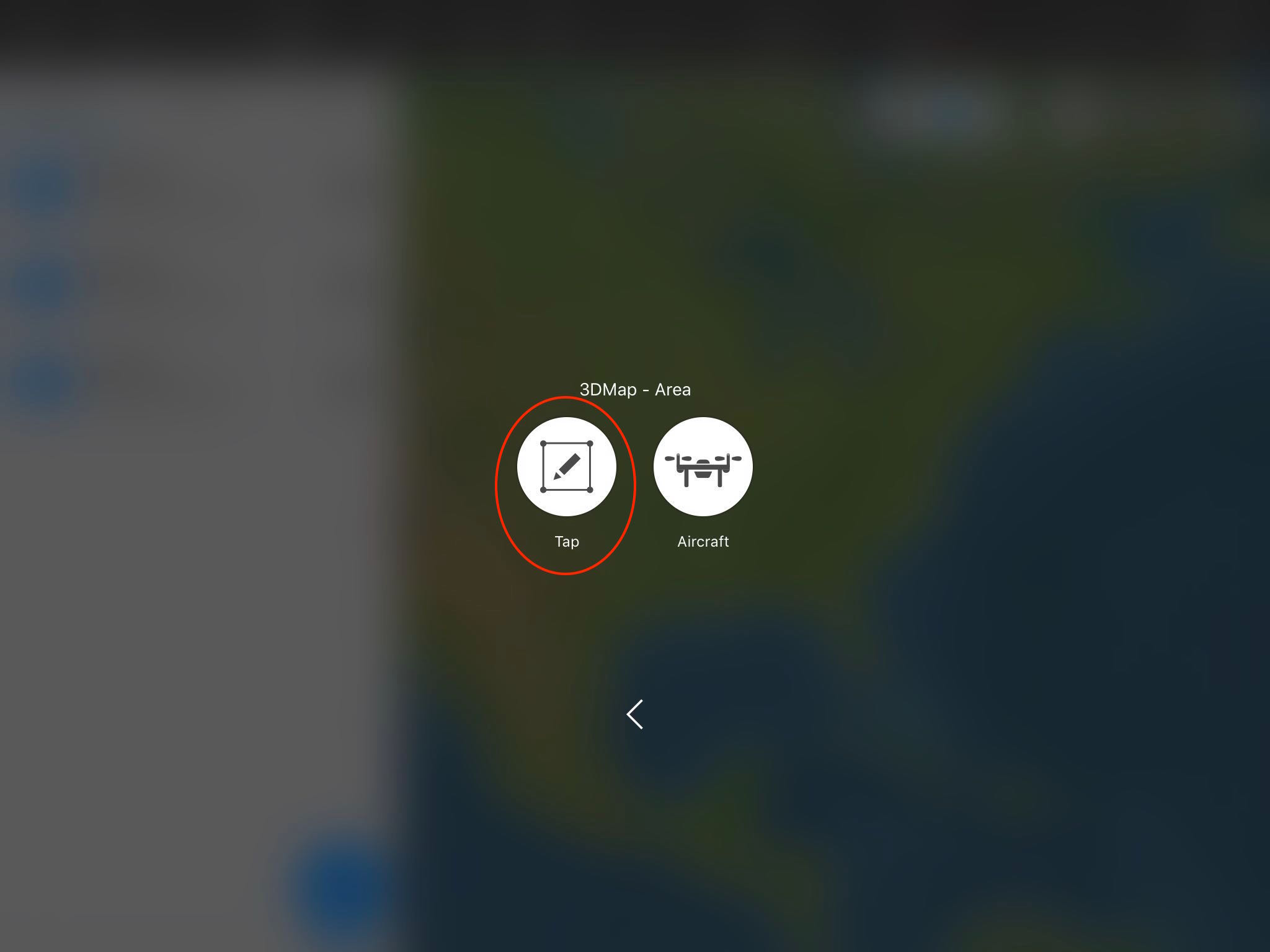 Once the app zooms in to your location on the map tap where you want to set up the mission. Adjust square to set flight boundaries.

The drone should recognize that it has a camera connected via Skyport. However, the drone does not know the details of the camera until the parameters are entered.

GS Pro will display "Payload Camera" on the top of the screen as confirmation of the Skyport connection.

To communicate the camera parameters, a custom camera option needs to be entered. In the toolbar on the right hand side of the screen, select camera model. Scroll down to "custom camera" option and select.

Enter the camera parameters to create a custom camera. This will only need to be done once for each camera,

GS Pro will store the custom camera for future use.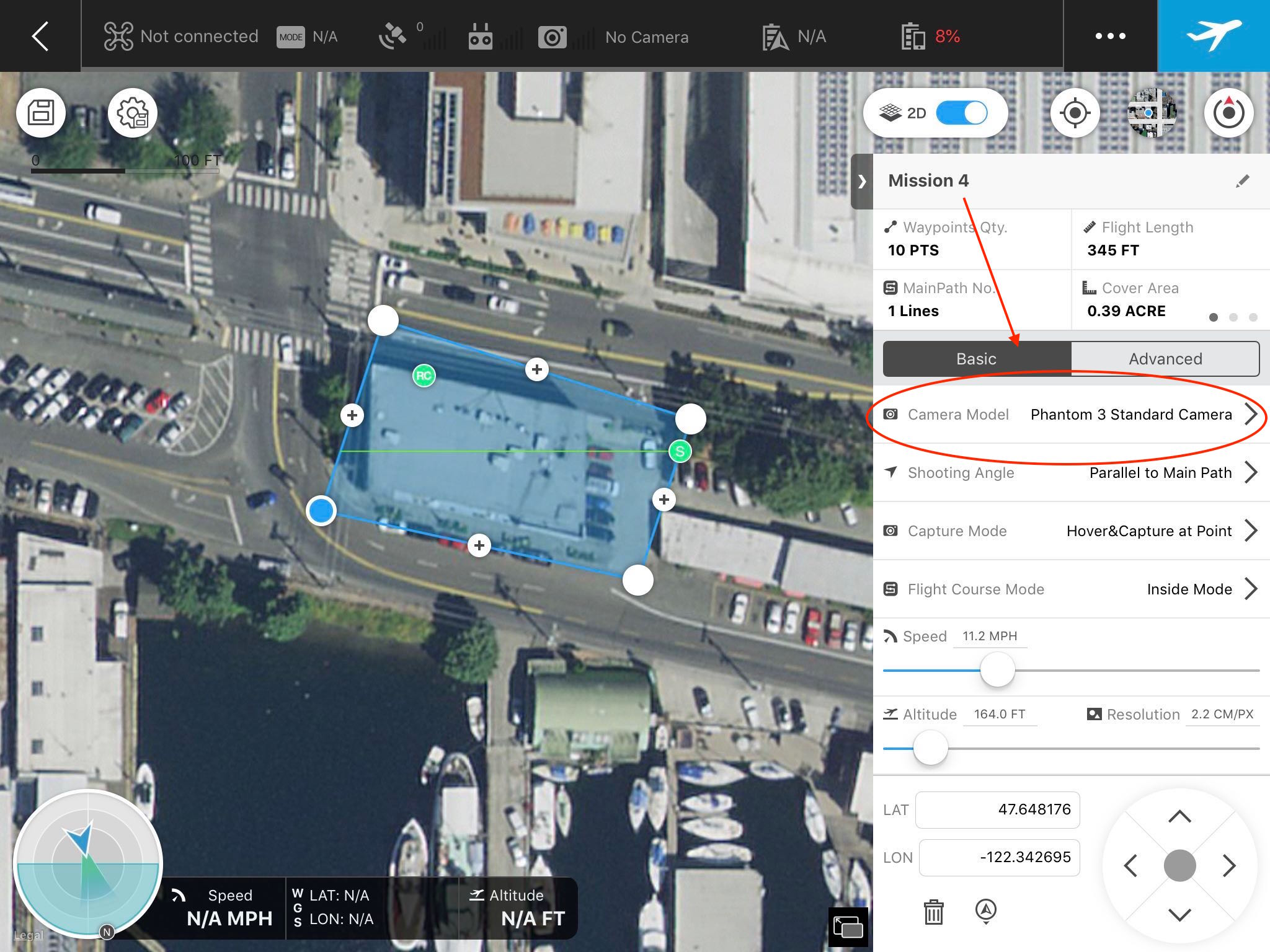 Once the custom camera is configured, continue with setting up the rest of the mission (i.e., adjust for appropriate flight speed, altitude, overlap). For capture mode, best options are "Hover & Capture at Point" or "Capture at Equal Dist. Interval".

MicaSense automatic triggering mode needs to be disabled if using PSDK (Skyport) with mission planners other than Atlas Flight. More information can be found here:

Getting started with SkyPort (PSDK)

After flight parameters are confirmed, select the airplane button in the upper right hand corner to begin the mission. There will be a warning message for the camera, this is expected. The message warns that the drone has no control over the exposure and focus on the camera - the MicaSense camera controls these attributes internally.

Start mission.

As the drone is in flight, GS Pro may not register how many photos are taken. As long as it's clear the camera is on and connected to power, and that the Skyport communication is working (with "Payload Camera" displayed in GS Pro) the camera will capture as intended.

After the drone has landed, connect to camera WiFi and check the coverage estimator to double check on the total images saved and that appropriate overlap was captured.
If you have any questions, please contact Support@micasense.com.