This article offers some techniques for troubleshooting MicaSense sensor WiFi connection issues.
Please make sure your camera's firmware is up to date: How to update your firmware


Attempt to connect to the WiFi from within 2 meters of the camera
In some cases, the Dual band frequency can interfere with the camera's WiFi signal. In order to avoid this, the Work Frequency of DJI system should be adjusted from Dual Band to 5.8 GHz. Work Frequency can be found under the HD: Image Transmission Settings. The system will default back to Dual Band every time the aircraft is power cycled.
The following screenshot is from M300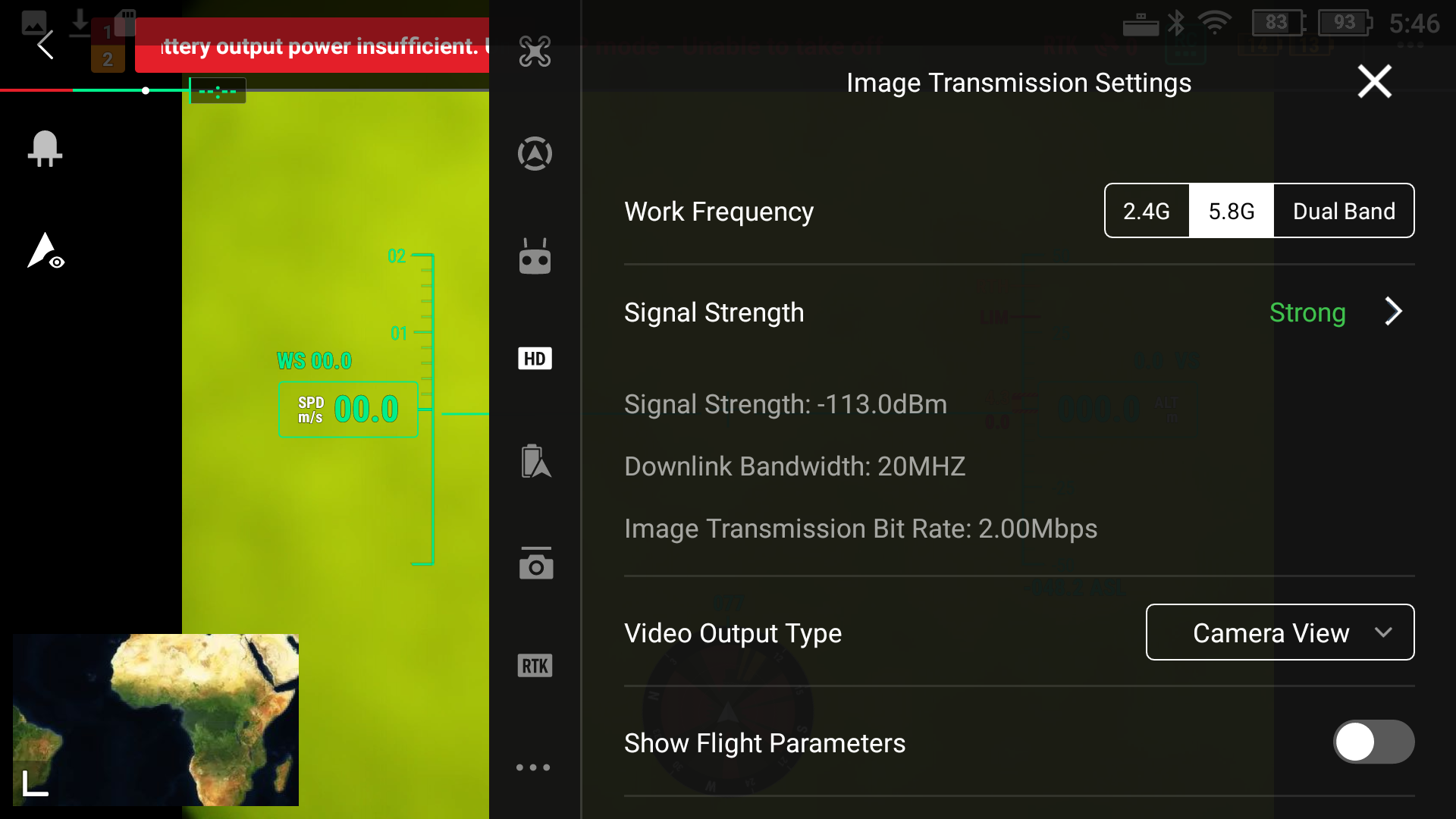 If connecting via a mobile device, try setting it into airplane mode and enabling WiFi


Make sure to reduce interference by turning off other (unnecessary) electronics and/or moving your take-off location to decrease proximity to buildings


Place the camera/drone above other devices (example: hold it up in the air if possible or put in on a platform, like a foldable table or something elevated in the field)


"Forget" the camera's Wi-Fi network on every device except the current device you are using to connect.


Make sure you are providing sufficient voltage to the camera. Occasionally, in cases where the camera is not being provided with adequate power, the WiFi will be visible on your device, but it will not allow you to connect. Check your camera's integration guide for power requirements.


MicaSense cameras are only compatible with the following wifi dongles:

Edimax EW-7611ULB (RedEdge-M, RedEdge-MX, Altum, Altum-PT, and RedEdge-P only). Click here for specifications from the manufacturer. If the dongle doesn't work, try plugging it into a computer. If it doesn't work on a computer, you can try purchasing the same model from an electronics retailer.
Edimax N150 (EW-7811Un) Wi-Fi Nano USB Adapter (RedEdge-M, RedEdge-MX, and Altum only)
Edimax EW-7811Un V2 will only work on the Altum-PT & RedEdge-P.

Be sure you have the correct firmware version. The USBE version disables the WiFi connection.
In some cases, other equipment, machinery, or cables in the area can cause WiFi interference. If this is suspected, attempt to relocate the camera to another area, preferable far away from possible sources of interference.
Android Devices
If you are using an Android-based device, you may need to follow one extra step to enable the WiFi connection. You may see a notification indicating that the network is not connected to the internet: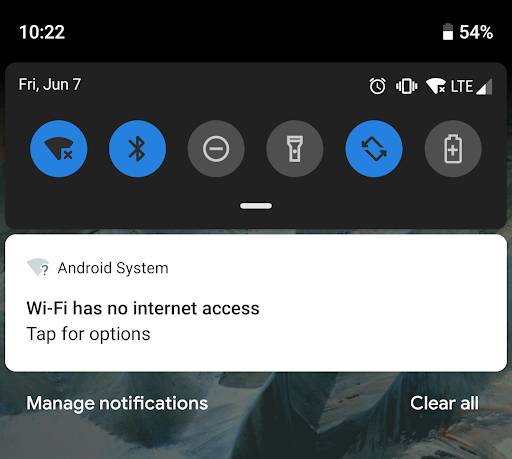 Tap on the notification for options. The options dialog appears.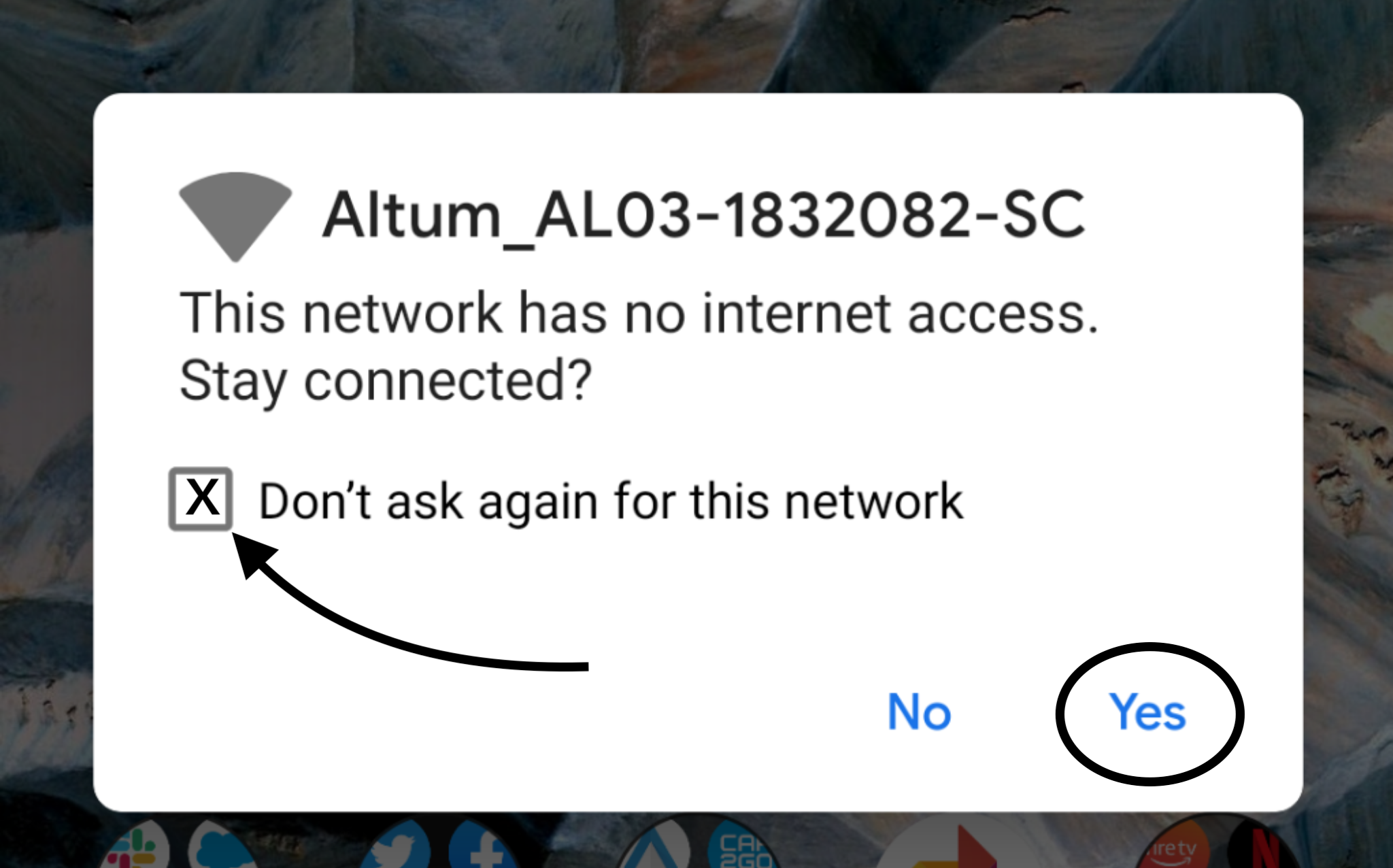 Check "Don't ask again for this network," and tap "Yes" to stay connected.
If these techniques don't remedy the issue, please send the log files (paramlog.dat and diag.dat) from your attempt to support@micasense.com, and we'll take a closer look.