DLS Integration Guide | Next > Mounting Considerations
The DLS is connected to a RedEdge camera through the RedEdge's 6-pin connector labeled "GPS". If a GPS Module is used with RedEdge, the DLS is a "passthrough" for communications between the GPS Module and the camera.
The provided GPS module also includes a magnetometer. If you will not be using the provided GPS module, please ensure that your autopilot sends both GPS data (including date and time) and attitude data (heading) using MAVLink messages through either the serial or Ethernet API.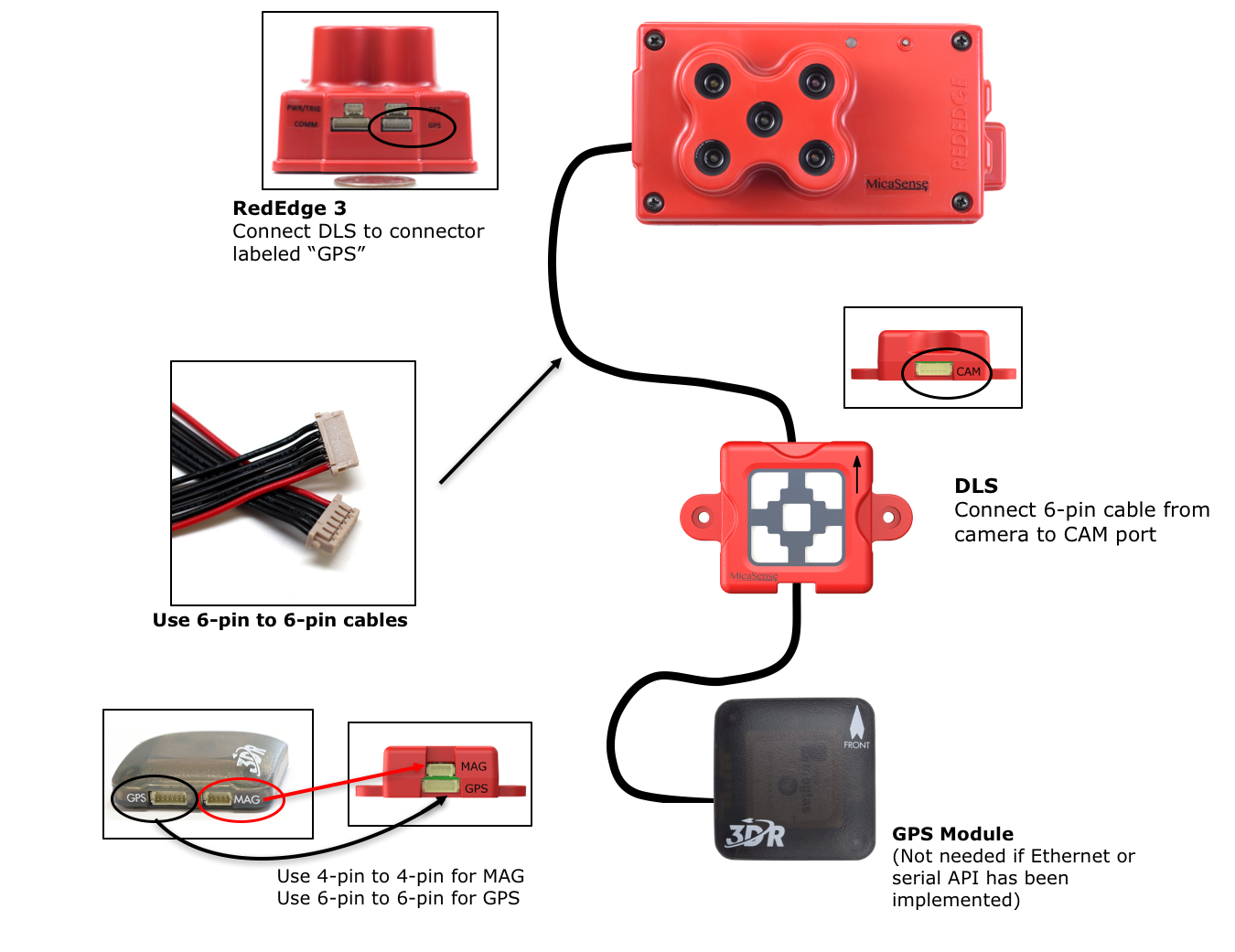 All connections should be done BEFORE applying power to the camera. Failure to do so could result in damage to the DLS or GPS Module, or both.