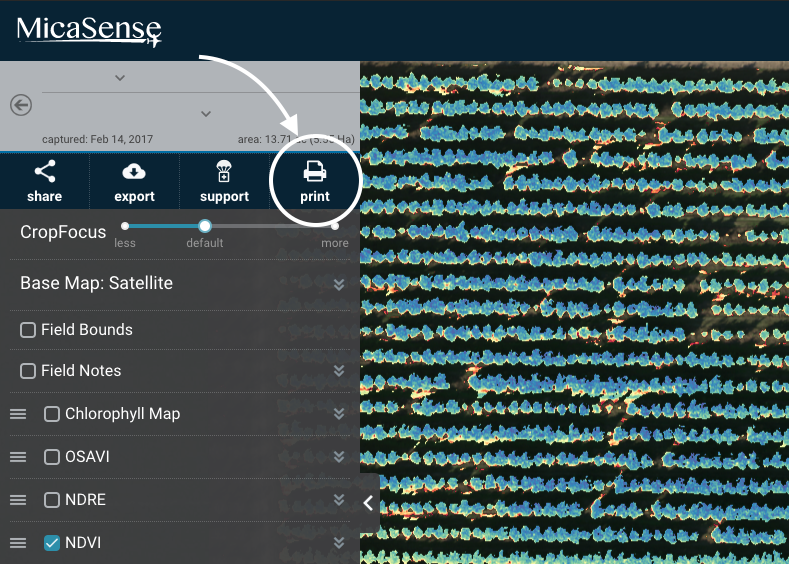 Now you can print your active layers directly from Atlas, enabling you to create and share useful reports. All visible layers and features are included, like field notes and color scales.
When viewing your field, set up the view the way you want it to look, then press the print button. You can even add field notes and enable/disable the basemap. The printed output will be the viewing resolution and not the full resolution of the data.
Before printing, you can hide the layer menu to see the print area (which includes the map hidden under the layer menu). Note that the size of the browser window also affects the print area.
Press the print button once you have set the view as you like:
The browser's print dialog appears.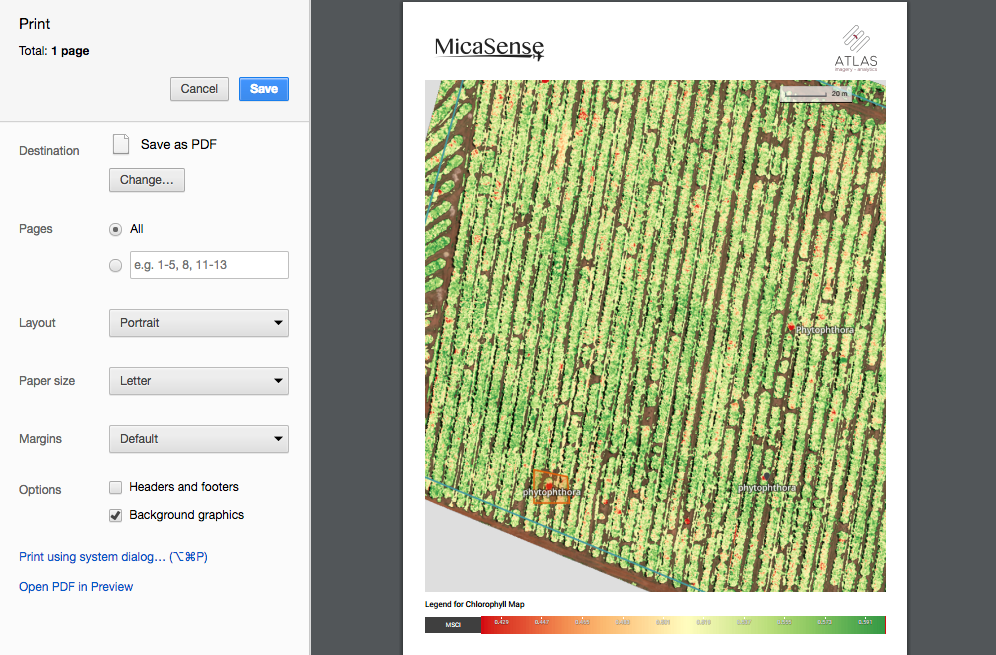 To print the color scale, ensure that "background graphics" is enabled in the browser's print dialog. We recommend disabling Headers and footers for a cleaner look. For the same reason, we recommend disabling the basemap before printing: