This guide will show you how to create a custom ethernet adapter cable for RedEdge-M and RedEdge-MX. This will not work for RedEdge-3.
In order to make this cable you will need the included 12-pin DF13 cable as seen below. If you need this cable, or would like extras, please visit our accessories page.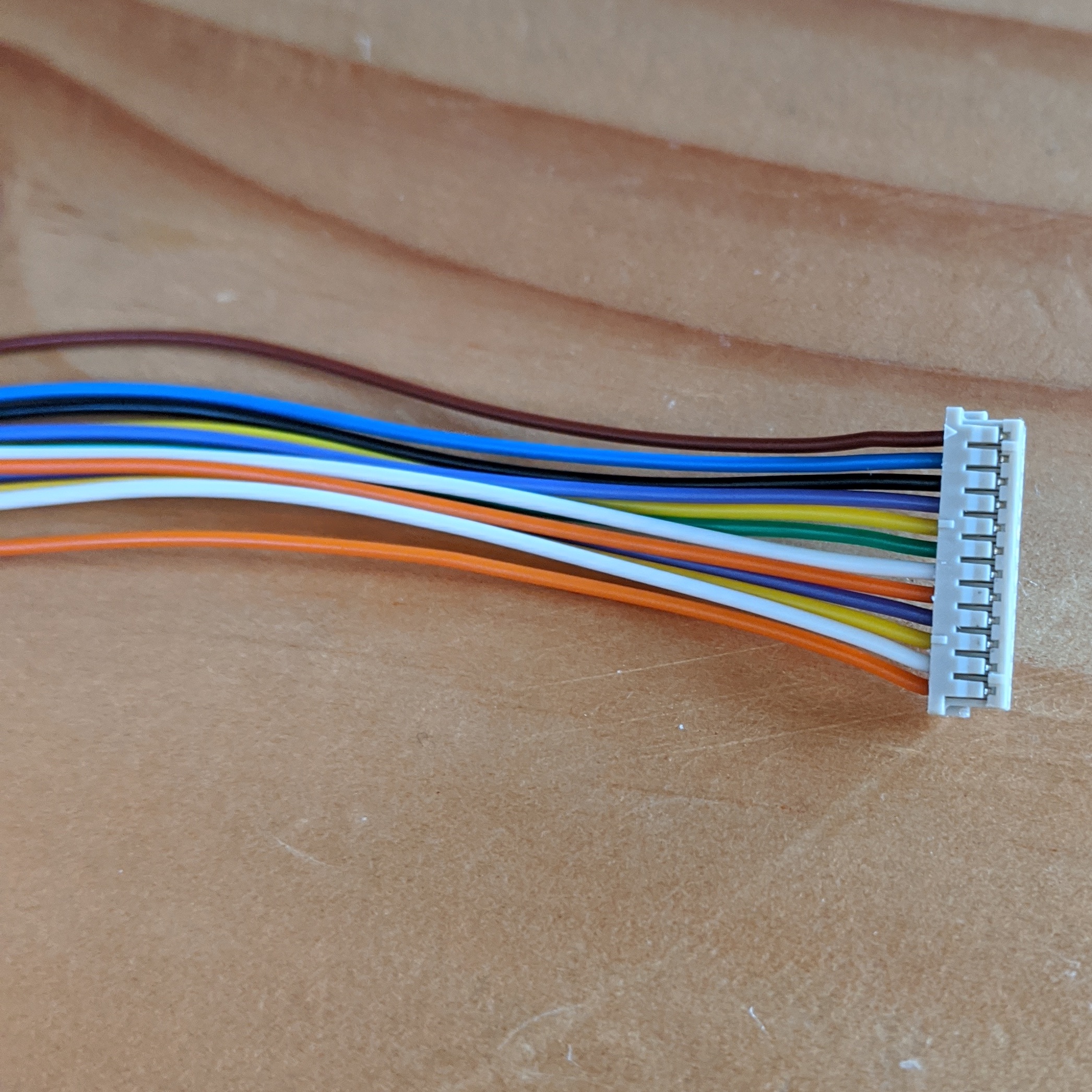 Next, you will need to acquire an RJ45 jack. For this guide, we opted to use an Ampcom RJ45 Keystone Jack that requires no tools. Be sure your model can fit 28 AWG wires! Example below: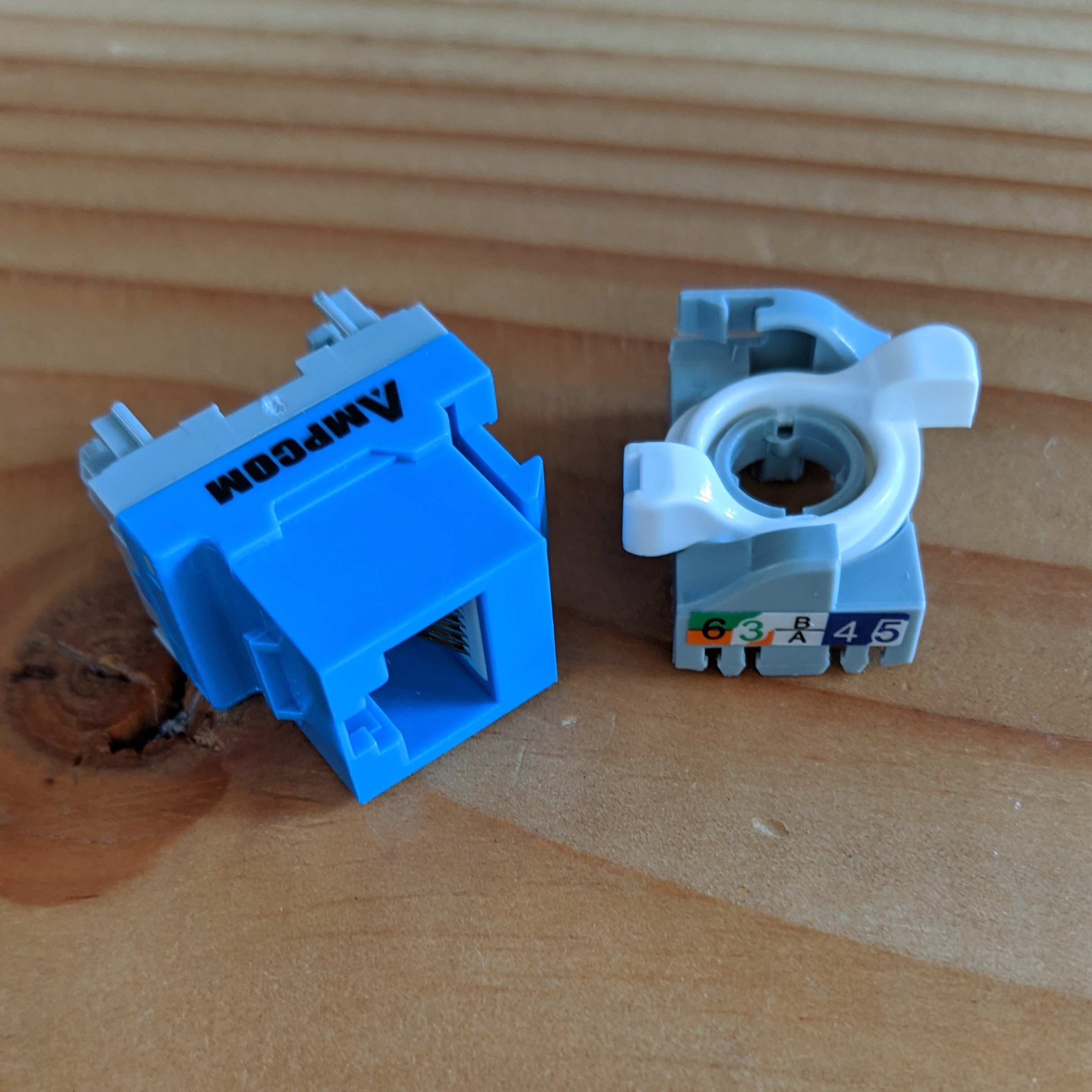 You will need to reference the Ethernet Pinout diagram for RedEdge-M/MX below. This diagram is also available in PDF attached to this article.

Pin 1 is indicated by a small triangle/arrow as shown below: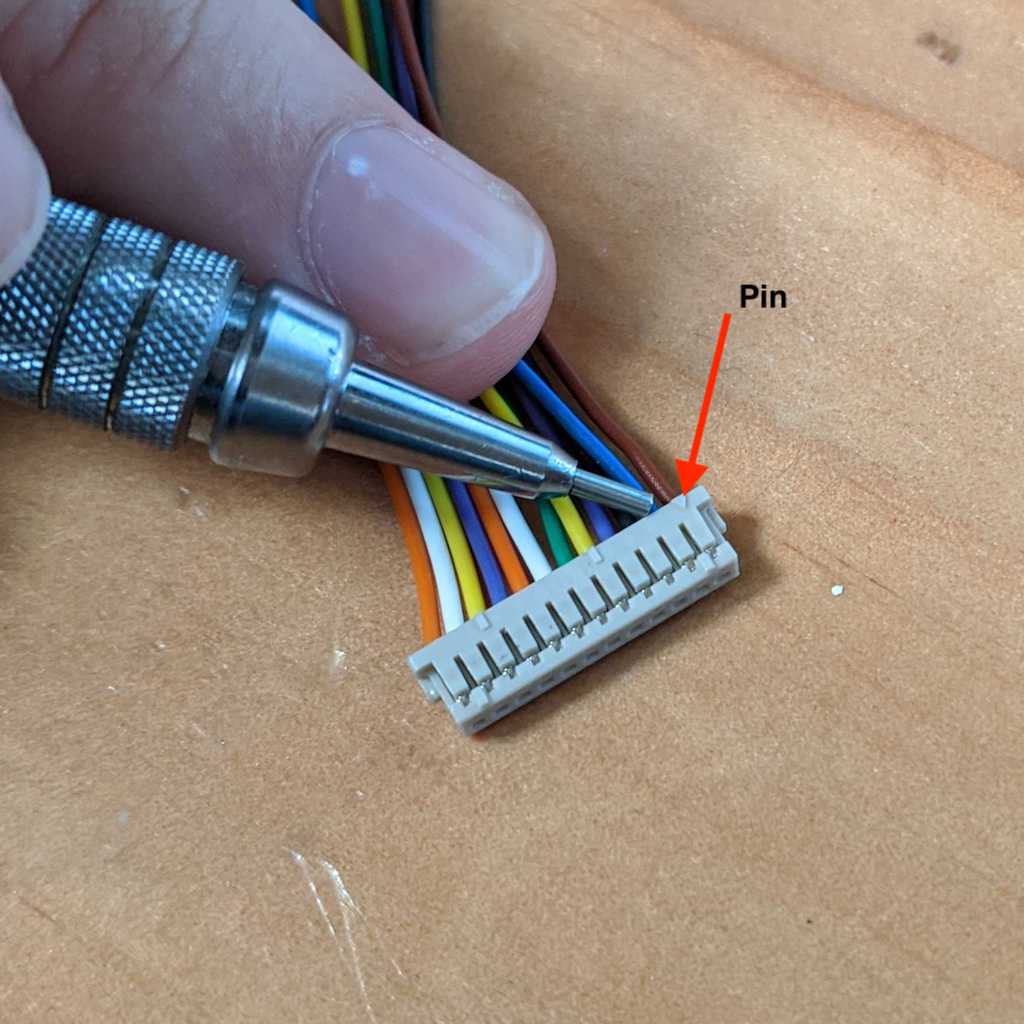 Follow the diagram to match the corresponding pin from the 12-pin DF13 cable to the correct "slot" on the RJ45 Keystone Jack. Below is an example with all 8 pins in their corresponding places. Note that only 8 of the 12 pins will be used for this, so you will have 4 pins left unused from the 12-pin DF13 cable.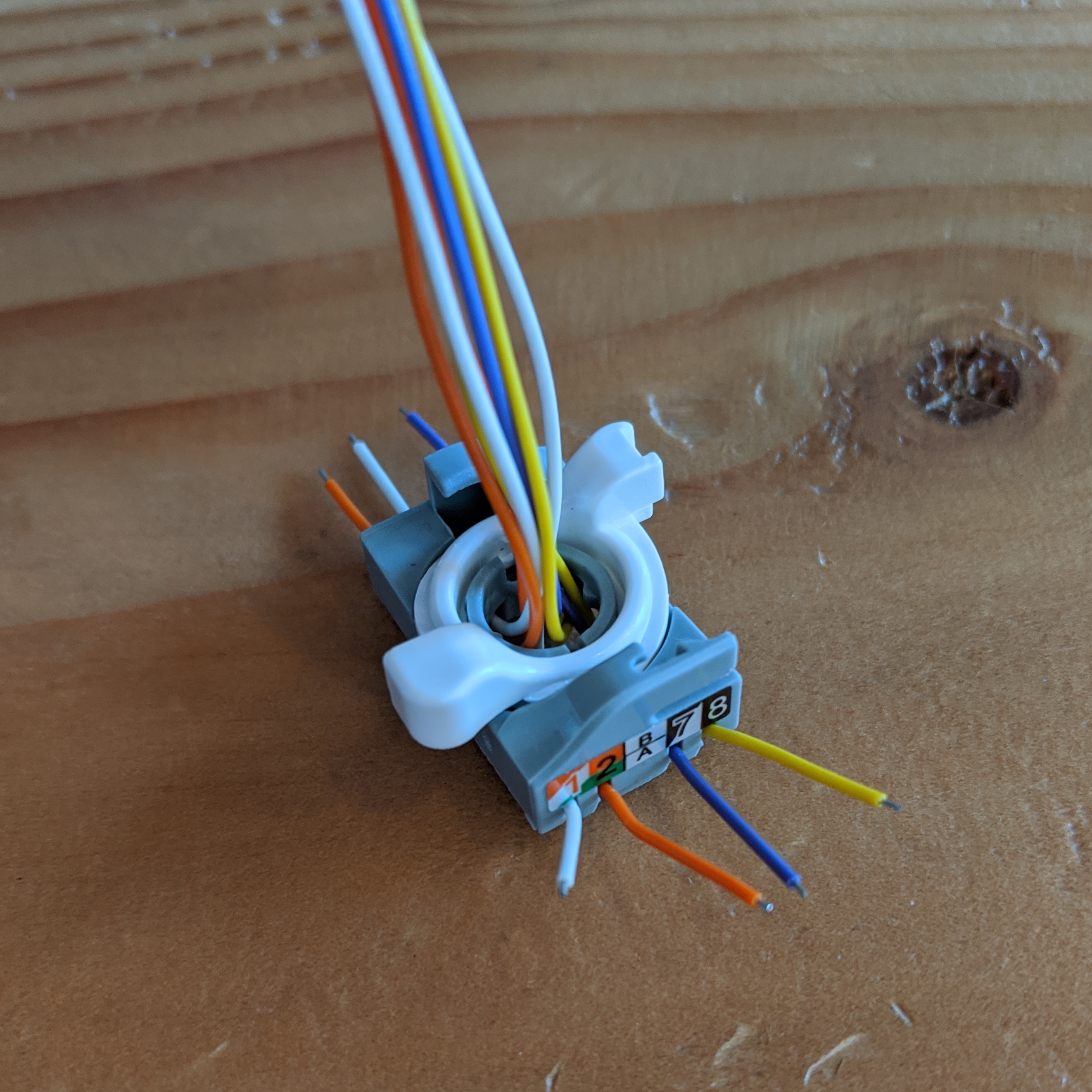 Once clasped shut, this will be your end result. You can now use wire cutters to cut off the excess cable from the sides of the connector.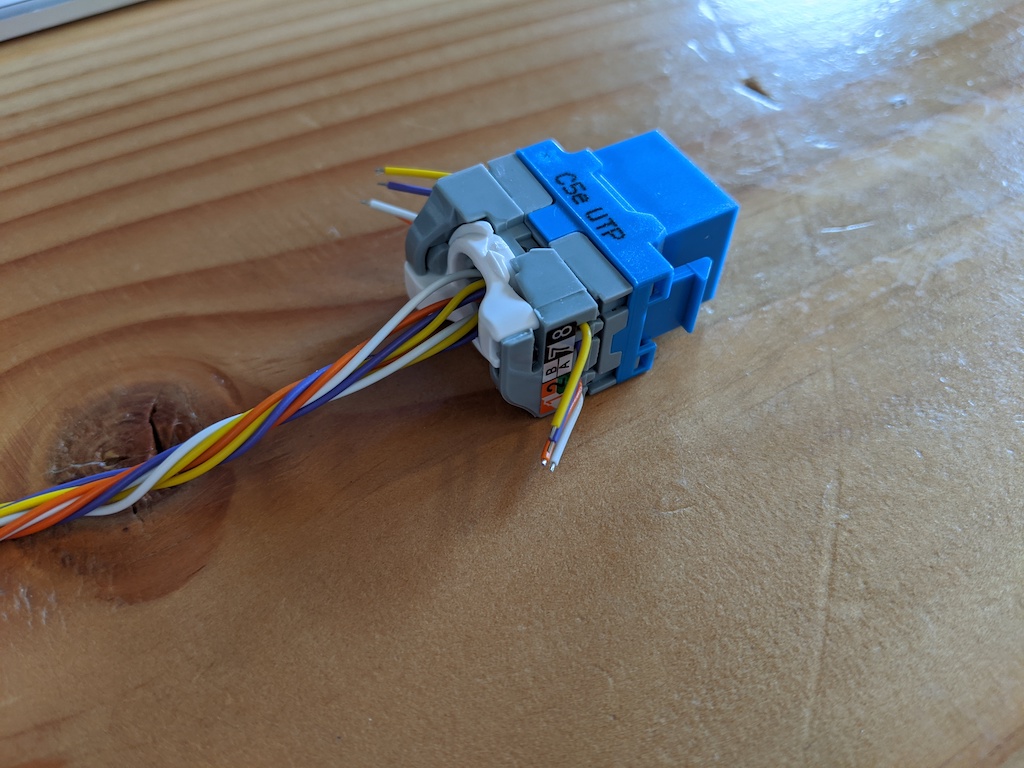 You can now plug the DF13 connector into the COMM port of the camera, and then connect an ethernet cable from your computer to the new RJ45 jack you connected.
Below is an example of a RedEdge-M connected via Ethernet to a computer.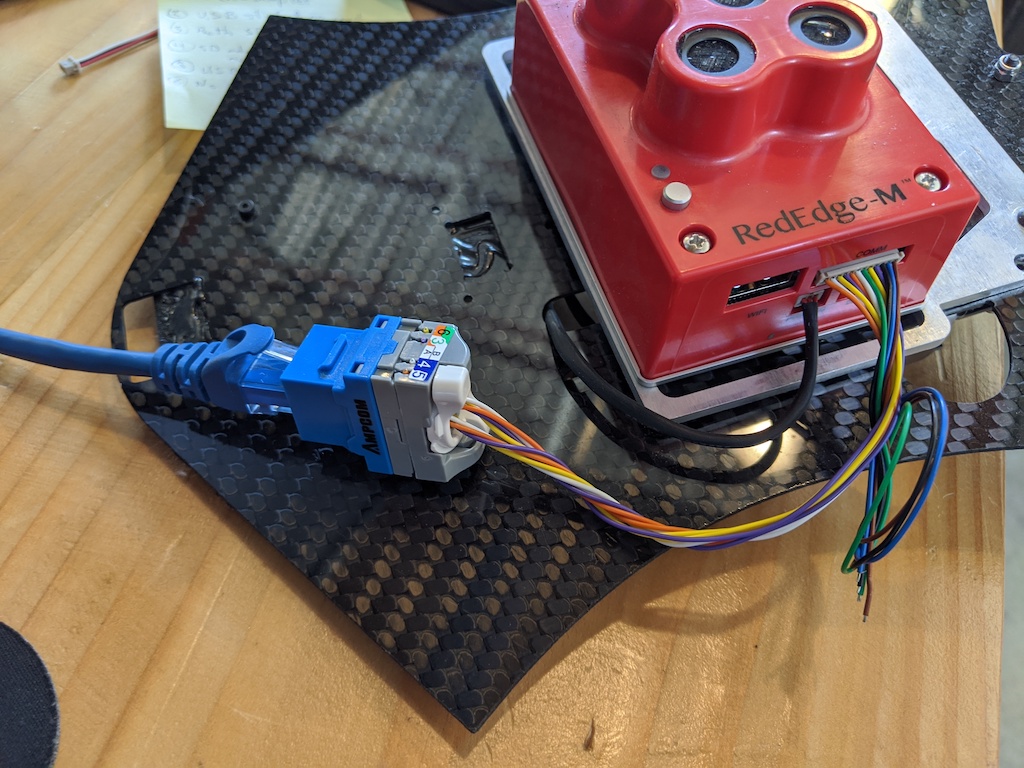 For details on how to configure your computer and camera to communicate with each other, please refer to: How do I connect to RedEdge?