CropFocus
By masking out soil, shadows, roads and other non-agricultural features in the selected agricultural index, users can uniquely expose variability where it matters, and even see and count individual plants. Read more...
Print
Now you can print your active layers directly from Atlas, enabling you to create and share useful reports. Read more...
Import Shapefiles or KML
Now you can import a Shapefile or KML file to define a field. At the moment, only the first polygon in the file will be used, and only one field can be imported per file. Additionally, the files should be in the WGS-84 lat/lon (EPSG:4326) projection.
From the "Farms" tab in Atlas, click on the farm where you'd like to place your field.
Press the +New button to add a new field
Press the Upload Shapefile button, and choose the shapefile you'd like to import.
Enter a field name and description, then press the "Save" button. 
Rotate and Tilt the Map
Now you can use the right-click button (ctrl+click on Mac) on your mouse, or two fingers on touch devices to tilt the map view, or rotate it 360º. 
See your images on a map before you upload
Now you can see your image set on a map in the uploader! 
You can use the altitude/time graph to select and exclude/include images based on their altitude.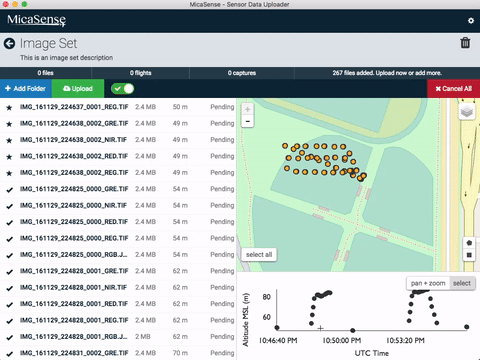 You can also select images on the map using the rectangle or polygon selection tool.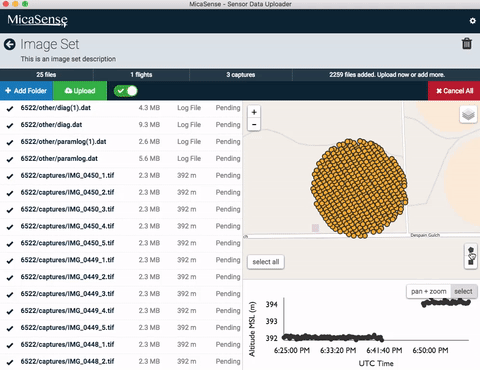 ---
This page will highlight new ATLAS features, and provide links to relevant KB articles. Keep it bookmarked!